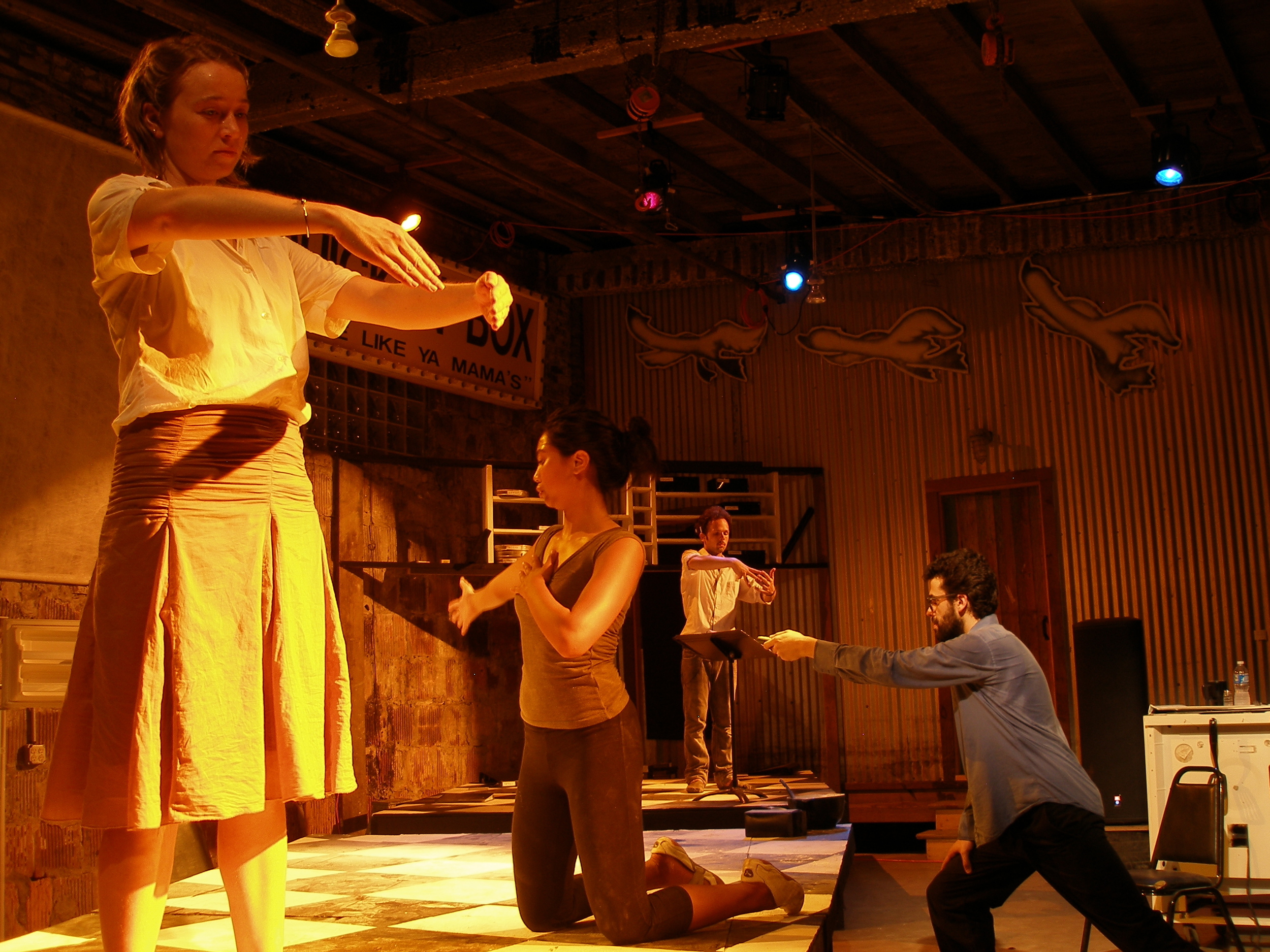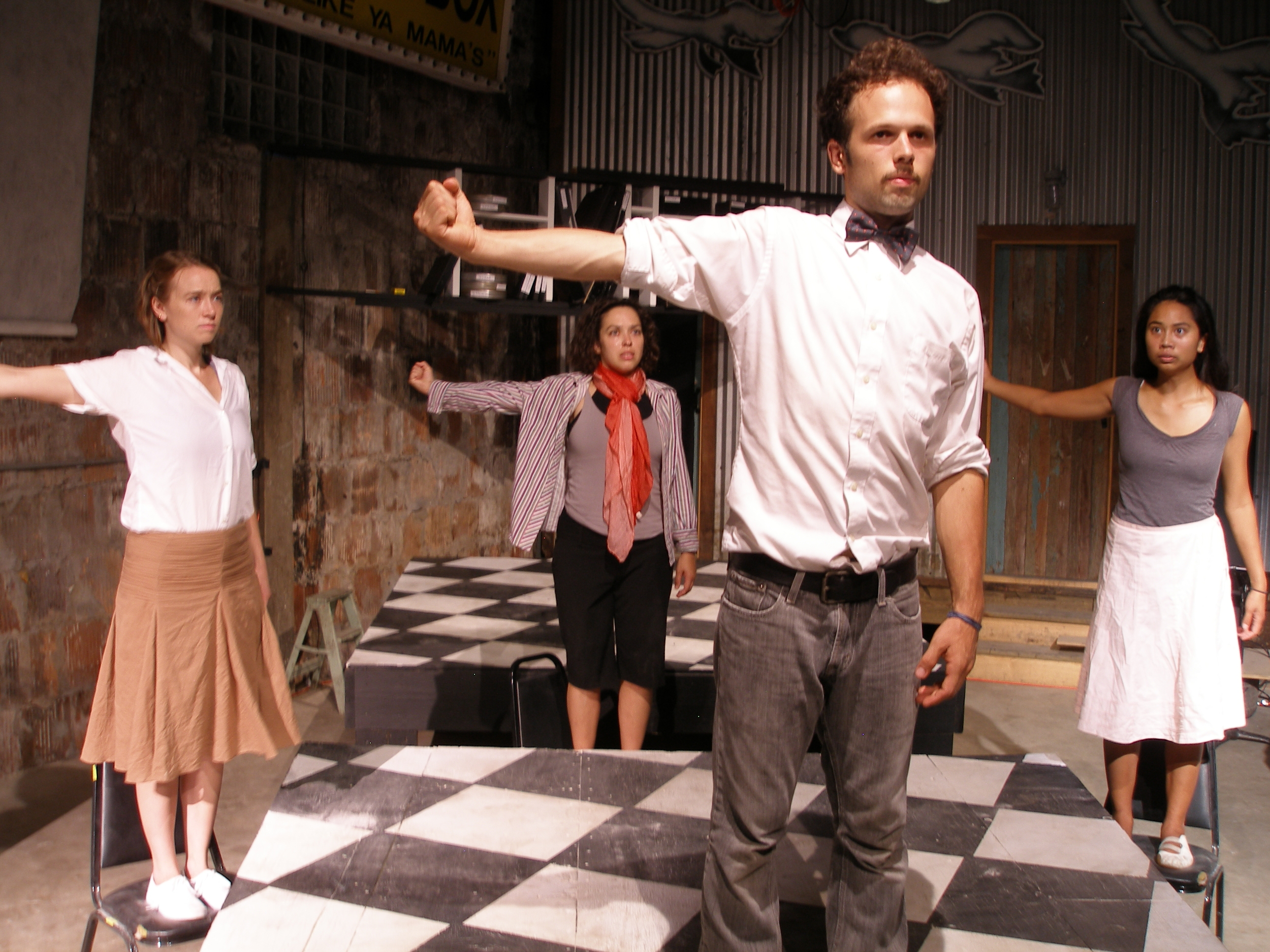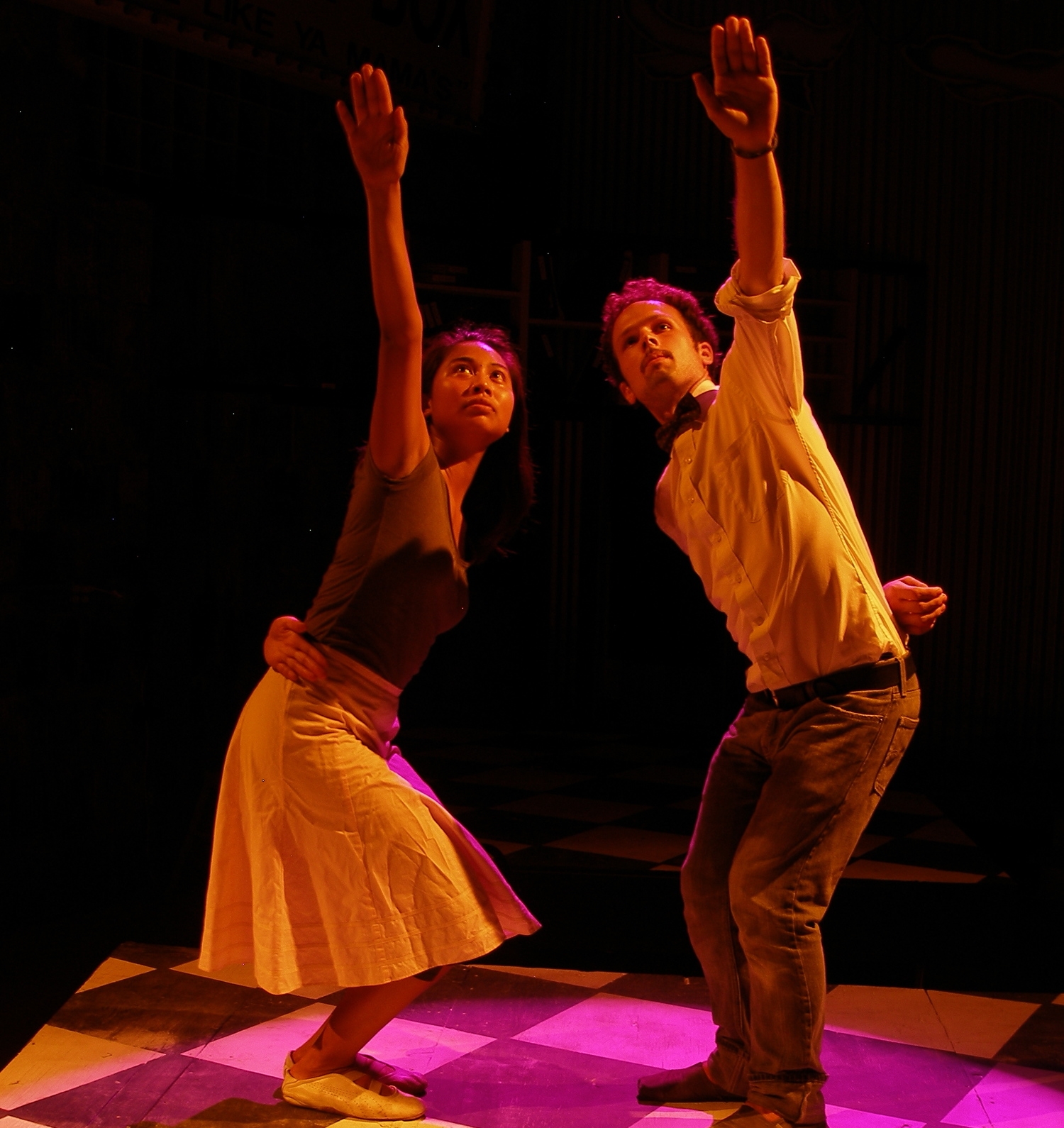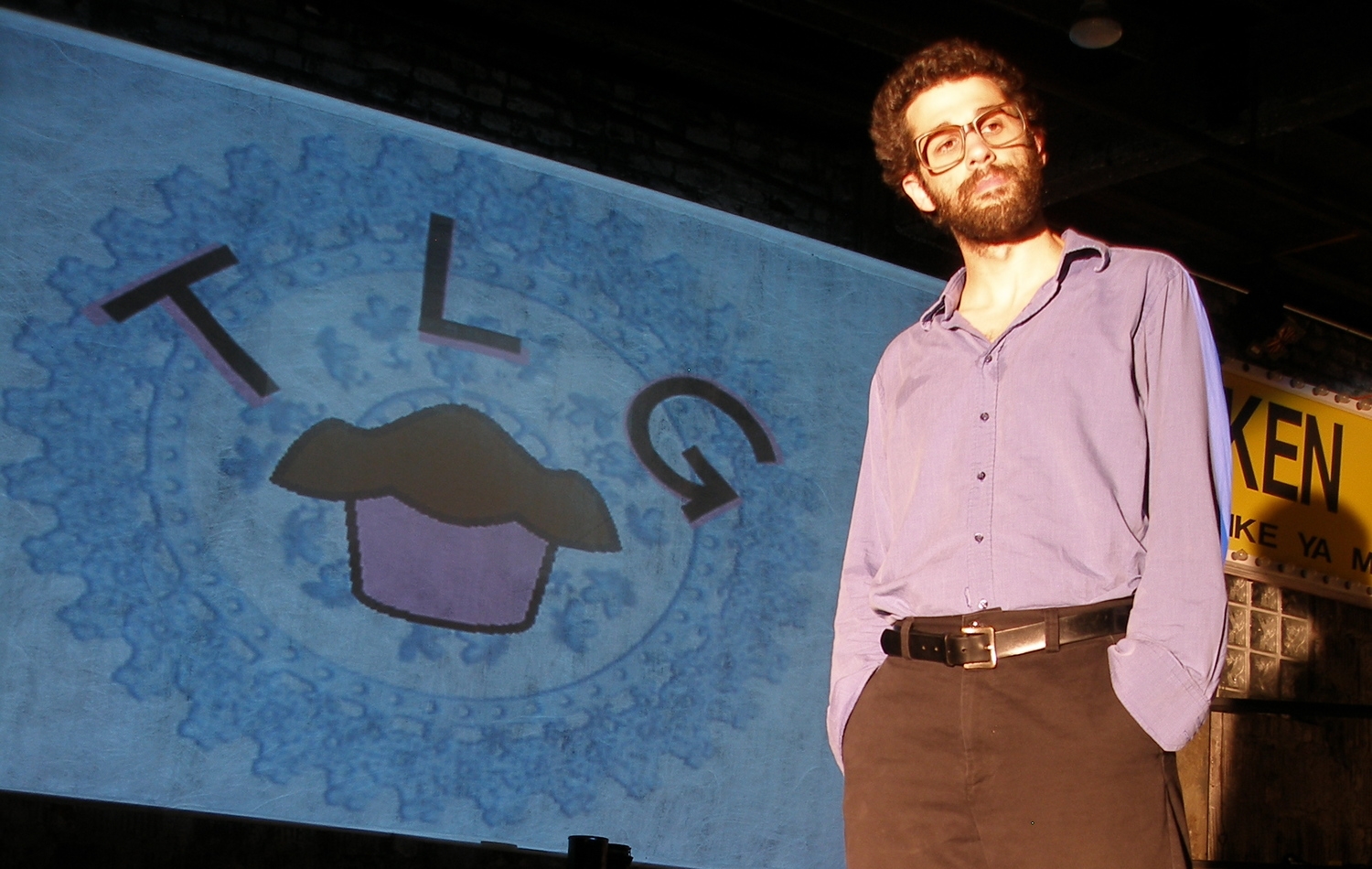 Humanity's desire to re-create the un-re-createable.
June 10 – 13, 2010
The Candle Factory (4537 N. Robertson)
The Don Effect explores humanity's desire to re-create the un-re-createable. Six ensemble members play a diverse cast of characters: an executive chef; the interim CEO of a sinking corporation; a grieving granddaughter; two dance archivists; and more. In their struggles to reconstruct originals -from famous concert dances to grandma's biscuits – each encounters the failure of written language to capture embodied experiences.
Click here to see photos from the show.
Conceived and directed by Rachel Carrico
Music by Will Bowling
Ensemble: Rachel Carrico, Phil Cramer, Shannon Flaherty, Chris Kaminstein, and Francesca McKenzie
Designers: Rachel Lee (Stage manager), Becca Chapman (Production manager), Selena Poznak (Lights), Adam Tourek (Set design), Jaquelin "Chex" Sindelair (Video design), Sebastian Fig (Poster design), Hannah Adams (photographer), Joanna Russo and Deb Moore (videographers)
The Don Effect Exhibit showed at the Southern Food and Beverage Museum from September 2010 – December 2010.